Over the course of this week, we will be posting the shortlist selections for our 8 business book categories: General Business, Leadership, Management, Innovation/Creativity, Small Business/Entrepreneurship, Marketing/Sales, Personal Development, Finance.
On Monday, December 16th, we'll announce the 8 category winners! In early January, the overall winner of the 2013 800-CEO-READ Business Book Awards will be awarded, so stay tuned to The Daily Blog for all the good news.
The selections for the Entrepreneurship & Small Business category are: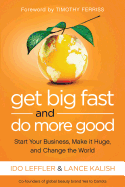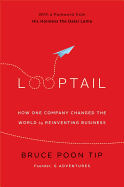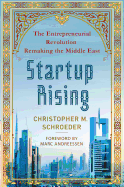 We recognize that much of our audience consists of independent thinkers and self-starters, those folks who have an innate curiosity and drive to do business differently. And often the winning books are very prescriptive, such as The $100 Startup by Chris Guillebeau, 2012′s category winner, or The Lean Startup by Eric Ries, which won in 2011. This year's shortlist looks at entrepreneurship in a bit broader fashion. Startup Rising is an in-depth look at the emerging market and big company investments in the Middle East while Without Their Permission, Looptail, Get Big Fast and Do More Good, and A Curious Discovery are more specific success stories from reddit, G Adventures, Yes to Carrots, and The Discovery Channel, respectively. Reading stories like those listed above can not only advance your knowledge and help plot your venture's trajectory, but can also help you withstand the inherent ups and downs by providing you a light at the end of the tunnel.